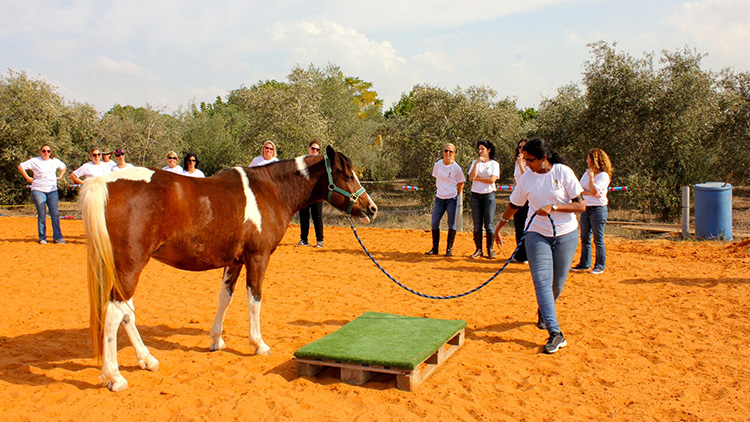 1-Day Leadership Workshop With Horses
How can you develop your leadership capabilities experientially?

In this day-long session, you will gain clearer insight into:
Your core strengths

What triggers/derails you
How to communicate responsively v. reactively
What trust and respect look/feel like between leaders and their team members
Horses provide real time feedback by helping us to experience firsthand:
The dichotomy between the importance of task vs. relationship
The value of Intrinsic vs. Extrinsic motivation
The importance of being fully present and mindful as leaders
The power of acting with clarity and confidence
The impact of verbal vs. non-verbal communication
Working with our horse herd will provide a clear and immediate look at what strengthens and inhibits development for you or your team at work. It also enables every participant to experiment with alternative ways of showing up and interacting that will yield lasting impact...
My success as a corporate facilitator, leadership coach and business consultant for 30+ years derives from my ability to help my clients translate their experiences in the field to concrete, practical shifts in their leadership that have a guaranteed immediate and lasting impact in the office.
Reach out to me at
[email protected]
to set up an appointment to discuss what enhancements you're seeking for your own/your team's leadership and teaming capabilities!