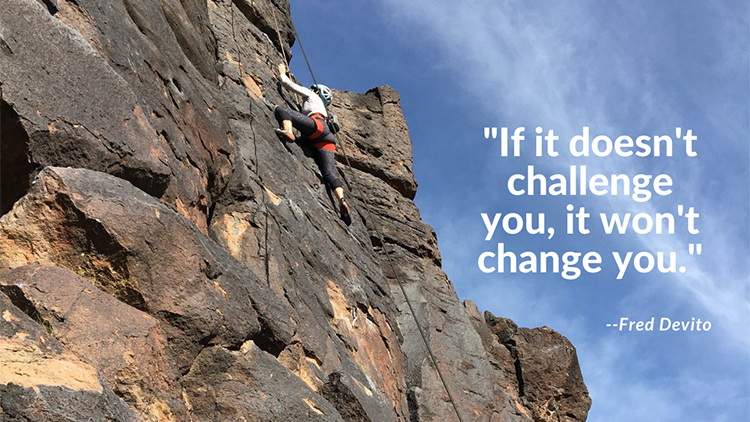 Inside-Out Online Leadership Development Program

Leading and managing can be overwhelming, stressful, and even a bit scary as we live the daily struggle. No matter how many hours we put in, no matter how many times we tell our teams what we expect from them it sometimes feels like nothing changes—yet everything is changing around us!

Our Inside-Out Leadership program promises to give managers and leaders like you room to breathe while increasing your team productivity by up to 25% in as little as 90 days. No working (excessive) overtime, far fewer struggles with employee morale, no overtaxing your star team members. You'll learn when to step up--and when to step in, affording you more freedom to think strategically, address management issues, and be more present at home. You'll feel confident in your ability to coach team members through the inevitable challenges, and team members will become more proactive and independent.

Our program takes you deeper than simply laying out the basics. It is founded upon the belief that true leadership is very personal, and that it comes from within each individual, gaining expression over time. After all, we are all unique and our form of leading, and our success with leadership will not necessarily look like someone else's—at least as long as we are honoring who we are and what we stand for. For that reason, this program encourages deep self-reflection, even as core leadership principles are presented, explained and discussed.

Each live session is 90 minutes in length. We encourage dialogue to ensure participants are fully processing and absorbing the content. In between modules there will be "homework" centered around applying session content in real-time at work, coming to the next session prepared to discuss the experience.

Depending upon the number of participants and the desired class length, there are 2 options:

1. Conduct weekly modules with no interim coaching (good for very small groups who may be coached in real time)
2. Bi-weekly modules with a 90-minute individual (1:1) coaching session for each participant during the "off" weeks.

The program kicks off with a personalized assessment using the HumanTelligence tool followed by a 60-minute coaching session to gain a deeper understanding of the results followed by a series of 10 bi-weekly modules:
1: Introduction to the Program—Getting Started

2: Perception is Reality

3: An Holistic View of teams

4: Building Team Mastery

5: The Sting of Feedback

6: Coaching-Based Leadership

7: Honing Your Team

8: Turning Conflict into Connection

9: Championing Change

10: Situational Leadership
The Greek poet Archilochus once said that we don't rise to the level of our expectations, we fall to the level of our training. Leadership isn't about what you want to do. It's about who you want to be. It's not something you can turn on or off but instead something you embody and live with your full heart every day. Please join us…